Dereike stuffs wish you and your family a happy Mid-autumn Festival!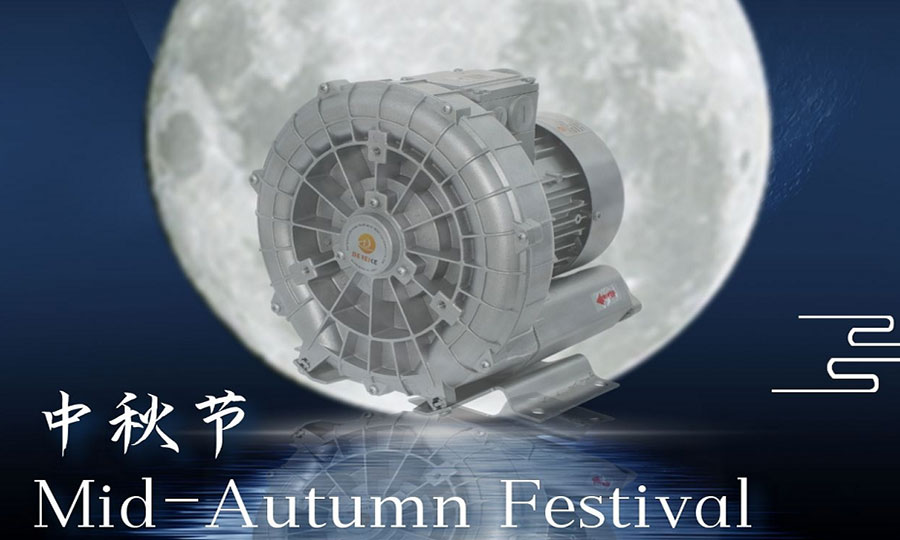 Mid-Autumn Festival
The Mid-Autumn Festival falls on the 15th day of the eighth lunar month, which comes right in the middle of autumn, hence the name.
In ancient times, people would offer elaborate cakes to the Moon Goddess on this day. After the ceremony, the family would enjoy sitting together and eating the pastries.
The festival then came to symbolize family unity, and the custom has been passed down to this day. On mid-autumn night the full moon is especially bright. The whole family sits together eating mooncakes while admiring the moon in its perfect splendor.
Dereike Intelligent M&E Equipment
Our's main products:Side channel blower,Turbo blower,High speed blower,Belt drive type blower,side channel blower,Anti-explosion blower,air knife,air filter,vaccum filter,muffler,pressure relief valve.etc.
And can be used in these applications:water treatment,central dust collection,biogas,automatic feeders,environmental protection,paper cutting,industrial machines,textile,and filling.