Dereike producing EA series Air Knife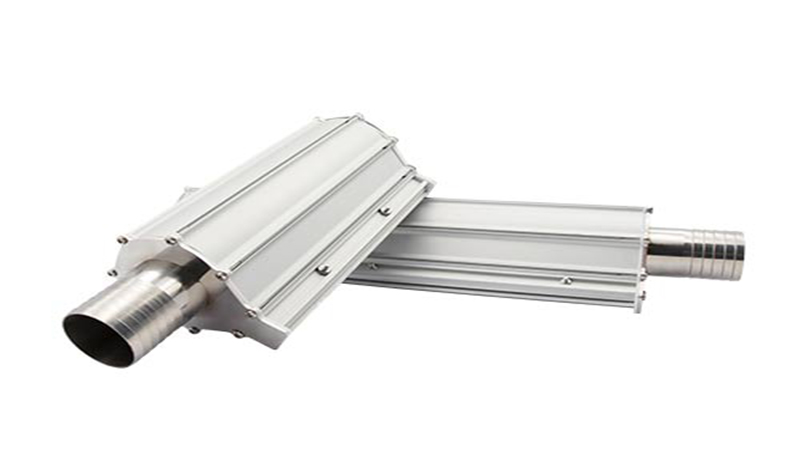 Model NO.: Ea-25-S

Air Inlet: 1.5''-3''(can be customized)

Outlet: 1mm-3mm (adjustable)

Condition: New

Brand: Dereike

Material: Stainless Steel

Color: Silver Standard

Warranty: 18 Months

Package: Packed in Carton

Origin: Dongguan, China





Length: 300mm-2000mm

Product name: Air Knives For Industrial Blowoff
Air knife in the industrial field there are a lot of hair except water, blowing dust and other applications,
such as blowing in addition to steel, aluminum alloy profile plane of dust, moisture, blowing in addition to the moisture on the surface of beverage bottles, cans and other packaging bottle blowing product on the surface of the dust and impurity removal, residual liquid, water on the outer packing, and the conveyor belt cleaning.
In the compressed air supply conditions, air knife can meet the application of perfect.

Stainess Steel Air Knife in PCB line drying


Usually Air knife used in PCB line drying is our stainess steel air knifes, the material of Stainess Steel we can do
is SS304 and also SS316.


Length for every Air knife can be customized,

(Attention: If required 3000m, considering the transportation and installation in your side, we suggest making it into 2 parts, 1500mm for each one, and 2pcs together, we have connectors to help you connect the parts)
Stainless Steel Air Knife Applications

1. Electronics: PCB, FPCB, LTD/TFT industry blowoff water and drying

2. Pipe Indstry: Steel tube in addition to water/dry, static electricity suppression

3. Semiconductor industry: PBGA, FBGA, SBGA, TBGA etc.

4. Automatic industry: engine parts etc. drying

5. Building Materials: Removing dust, water

6. Food industry: all kinds of food, fresh water drying

7. Mdeical Devices

8. Pharmaceutical industry: Removing and drying water or oil, doing transfer

9. Dust-free Plant: removing the dust before enter into the workshop
etc.
Contact:


Melinda



Dereike Intelligent M&E Equipment
Our's main products:Side channel blower,Turbo blower,High speed blower,Belt drive type blower,Anti-explosion blower,air knife,air filter,vaccum filter,muffler,pressure relief valve.etc.