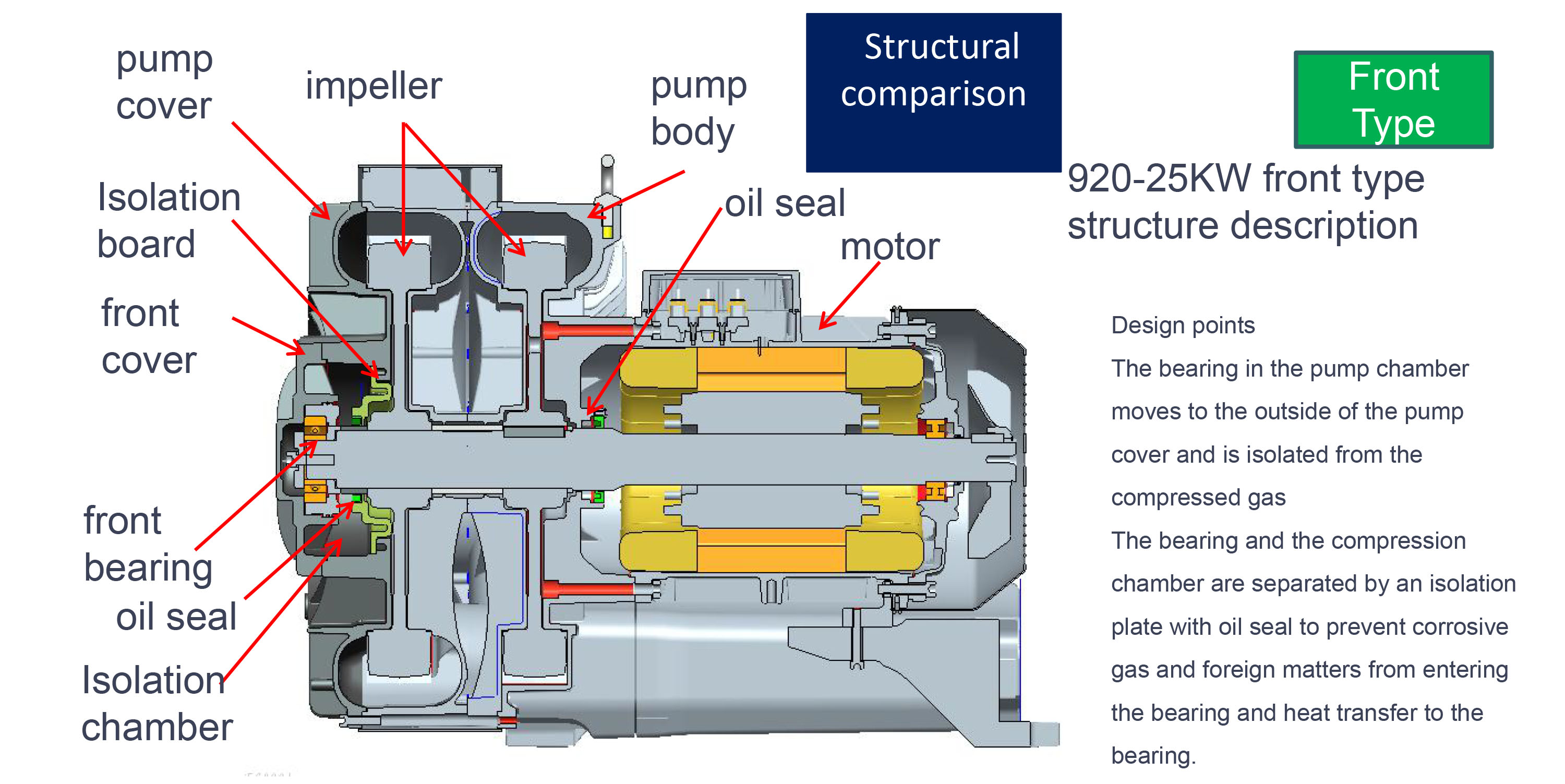 Advantages:

a.the bearing will not be subject to high temperature caused by compressed gas and the temperature rise will be increased,
b.The bearing will not be interfered by corrosive gas,impurities and foreign matters inhaled,so that the bearing life is improved.
c:This blower can be used in high temperature,corrosive gas,dust,humid gas and other special industries,more durable than ordinary blower.
d.When replacing the front bearing of this blower,it is not necessary to remove the pump cover,just remove the small end cover at the front end of the pump cover,which is convenient to replace the bearing,simple to maintain and safe.
e.The cavity can be opened to convection with air,so the heat dissipation effect is better.