【Holiday notice】2023 Dereike Mid-Autumn & National Day Holiday
【Dereike's 2023 Mid-Autumn Festival & National Day Holiday Notice】
The holiday for Mid-Autumn Festival & National Day will be 6 days from September 29th to October 4th,
and back to work on October 5th(Thrusday). And we will still work on October 7th to October 8th.
If you need to order plans, please arrange in advance, wish you a happy holiday!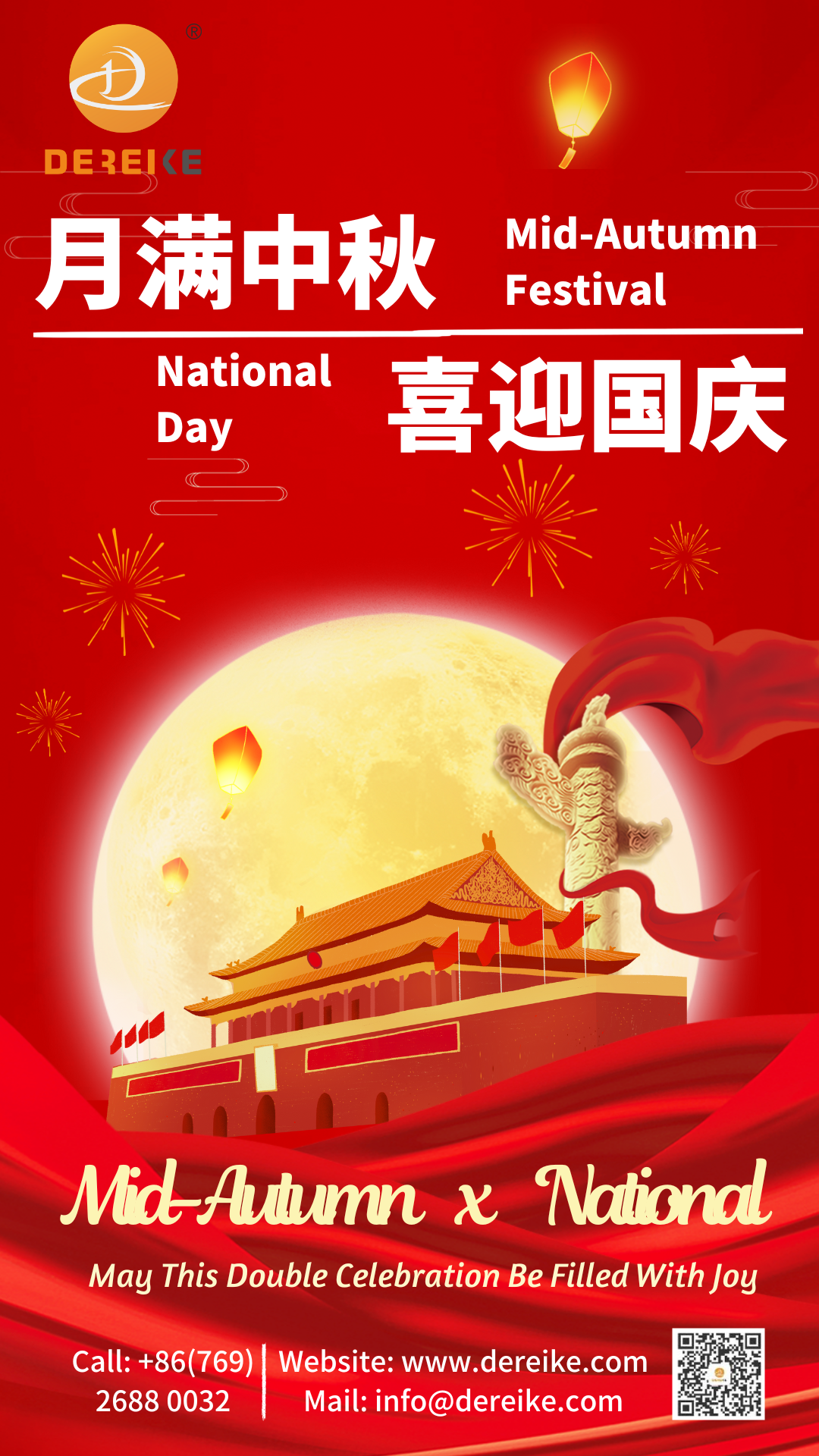 【
Origin of the festival
】
The Mid-Autumn Festival has its origins in ancient Chinese practices of celestial worship and evolved from autumn moon-worship rituals in ancient times. It became more widespread during the Han Dynasty, which was a period of significant economic and cultural exchange between different regions of China.

China's National Day, also known as the National Day of the People's Republic of China, celebrates the founding of the People's Republic of China on October 1, 1949.