High pressure air blower Product Introduce
Liongoal blower is a equipment use motor change electric energy to wind energy. Liongoal blower working principle is use impeller high-speed revolution become high pressure draft. Liongoal have high pressure and middle pressure. The impeller it can make one impeller and double impeller. Liongoal have wide application, like woodel working machine, Manufacture circuit board machine, Aerobic equipment. Drying machine, Printing machine and so on.
High pressure air blower Feature
1. With erasure voice installation. So have low noise
2. Without oil, without contaminate
3. Quickly heat dissipation
4. Long use life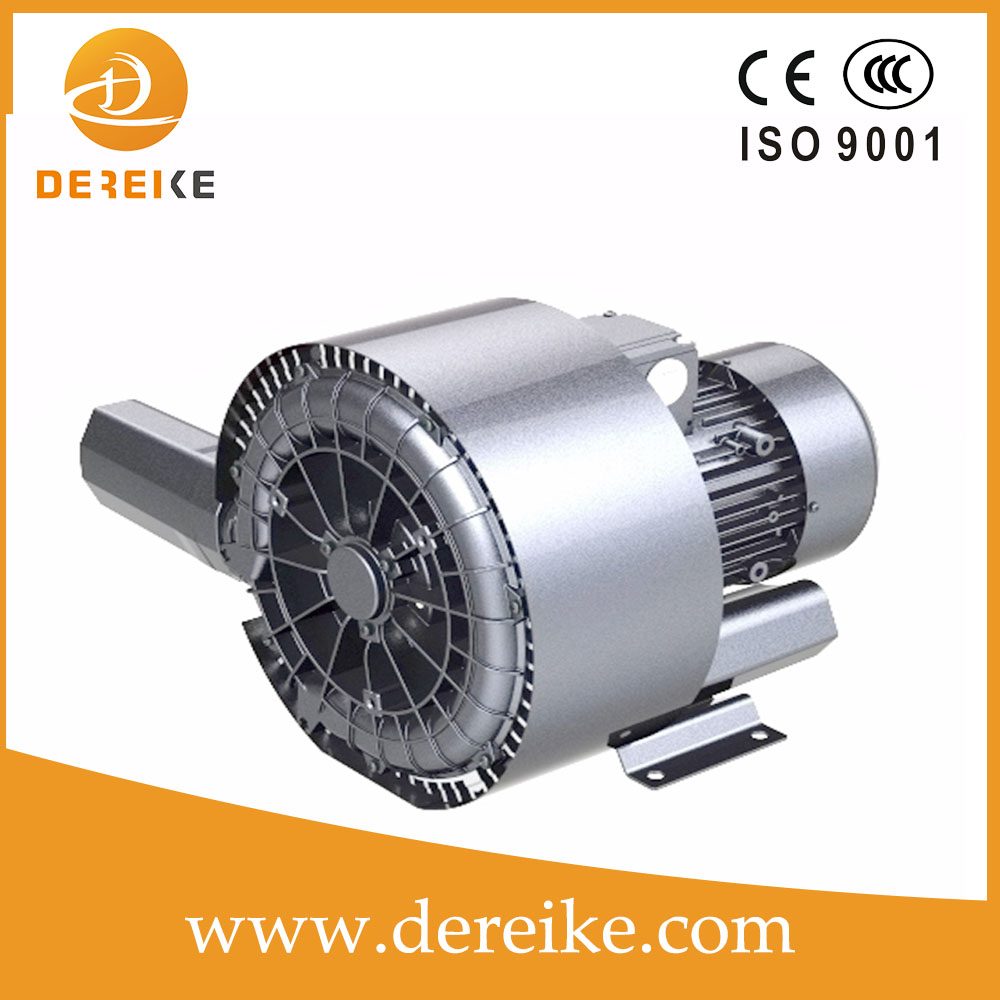 High pressure air blower Specification- model choose base on customer require.
Model

2LG710-7AH37

Frequency (Hz)

50

60

Power (KW)

4

4.6

Voltage (V)

314-415Δ / 600-690Y

380-480Δ / 660-720Y

Current (A)

9.5Δ / 5.5 Y

9.5Δ / 5.5 Y

N.W. (KG)

42

Noise (DB)

69

72

Max Airflow (m³/h)

318

376

Max Vacuum (mbar)

-290

-320

Max compressor (mbar)

360

310

Diameter of inlet/outlet (inch)

2

2