The impellers are mounted directly on the motor shaft for noncontact compression entirely without friction. Maximum operational reliability. Even at high differential is ensured by the arrangement of the bearing outside the compression chamber.
The gas is taken in though the inlet1. As it enters the side channel 2, the rotatiog impeller 3 imparts velocity to the gas in the direction of rotation.
Resulting in the furture increase of the pressure along the side channel. The side channel narrow at the rotor, sweeping the gas off the impeller blades and discharina it though the outlet silencer 4 where it exits the side channel blower.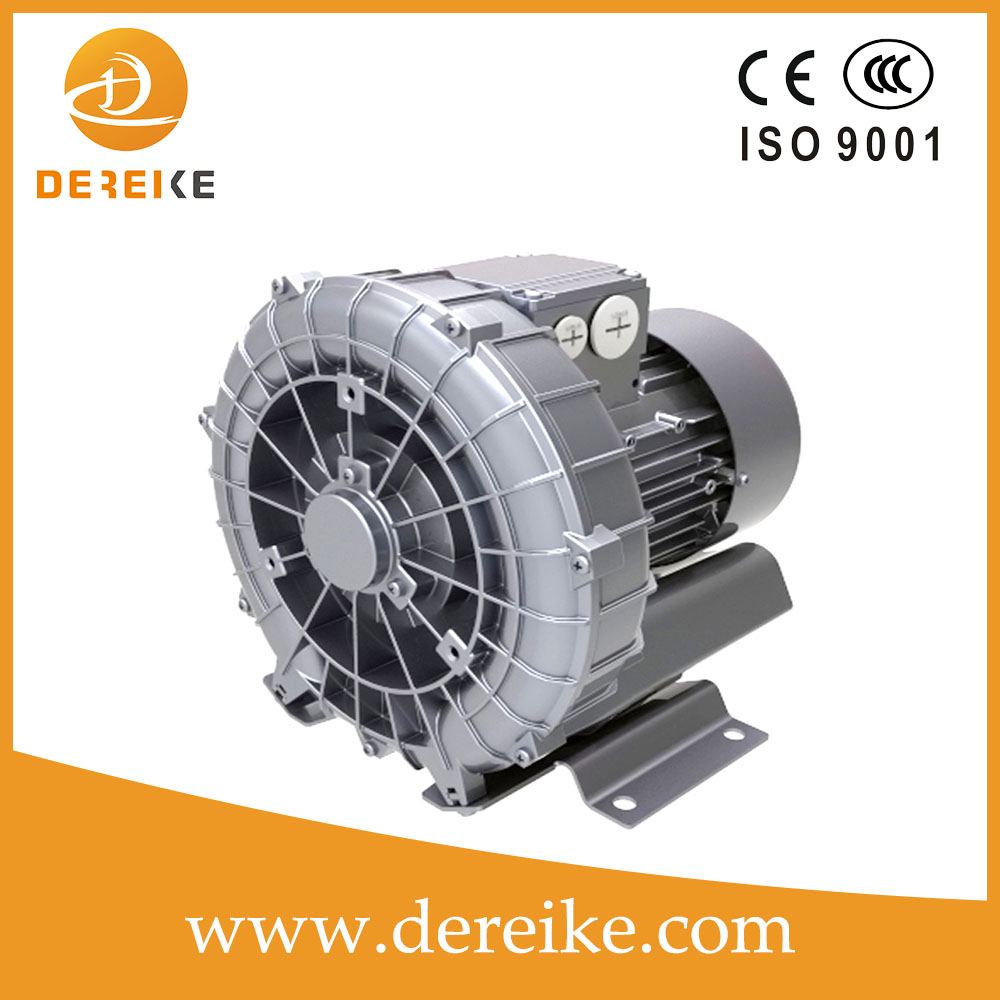 The advantages of our products:
1. 100% oil free, Insulation class is F, Protection class is IP55.
2. Dual frequency 50HZ and 60HZ are available
3. Made of die cast aluminum ADC12.
4. Dual usage: compressor and vacuum (suction and blow).
5. Virtually maintenance free, with sealed long life bearings.
6. Low noise
7. ATEX explosion proof motor is available for all the blowers.
8. Anti-corrosion blower is available for all the models.
9. We could supply IE2 & IE3 motor for the blower.
10. Direct manufacturer, good prices, quick delivery, good technical support.
Model
Frequency
Power
Voltage
Current
Air flow
vacuum
compress
Noises
Weight
Hz
KW
V
A
m3/h
mbar
mbar
dB(A)
Kg
310A01
50
0.55
220-240V
3.7
95
-120
130
57
13
60
0.62
220-240V
4.9
110
-120
130
60