Benefits and Features of Dereike Side Channel Blowers
Dereike side channel blowers are available in single stage and double stage units. Because they are available in so many different sizes and configurations, it is easy to find a custom solution for any of your requirements.
The single and double stage models are available in seven different compact frames each, in capacities of 70 m3/h to 1250 m3/hr. All materials used in Dereike side channel blowers are CE, ROHS approved. The geometry of the connections is the same for the single stage version and the double stage version of any size blower.
Dereike side channel blowers have customization options that included patented, integrated combinable accessories. In addition, Dereike will produce customized pumps for situations in which their standard sizes are not appropriate, such as the explosion proof blower, Teflon coating blower, and multi-drive blower,etc.
Dereike side channel blowers are extremely efficient; this allows them to provide higher output and flow with the same power capacity in the motor. Their IE3 motors are available in eleven power ratings. Due to their VARIAIR technology, all of their blowers across the entire product line can be configured for higher operating range.
In addition, the temperatures for operation and exhaust are lower than those of most side channel blowers, due to their stunning efficiency

Applications for Dereike Side Channel Blowers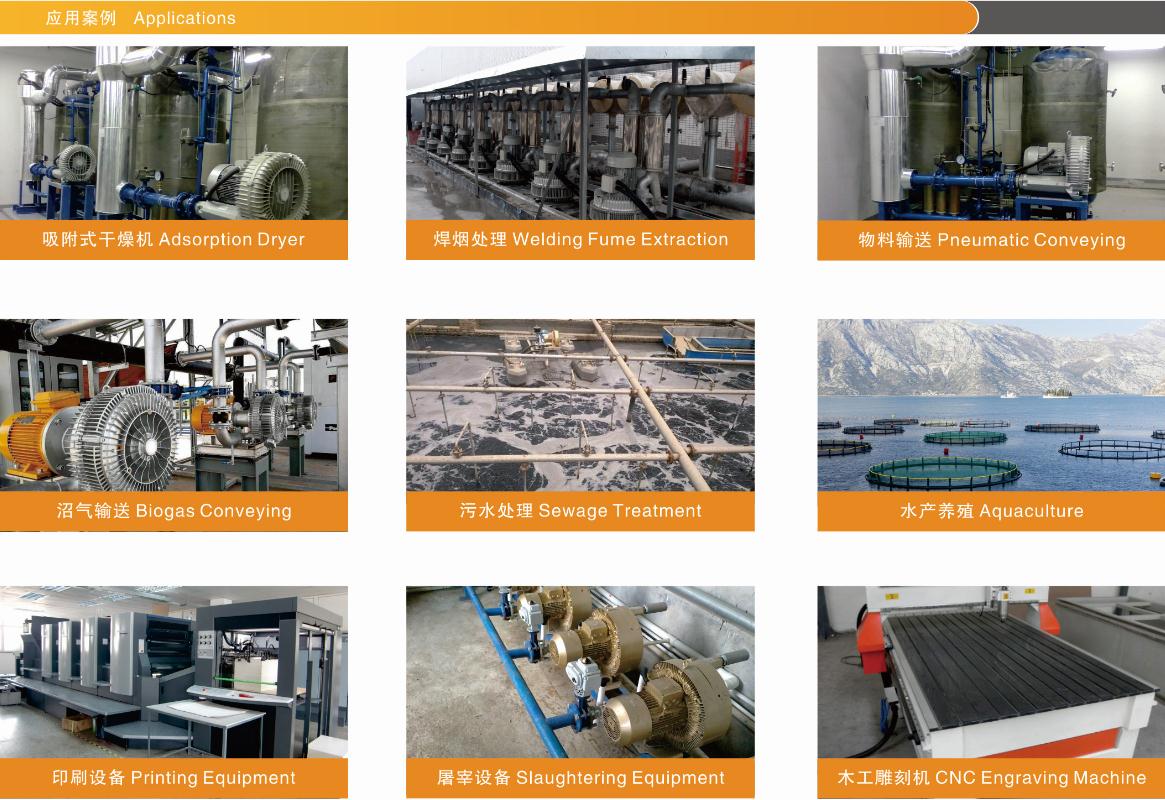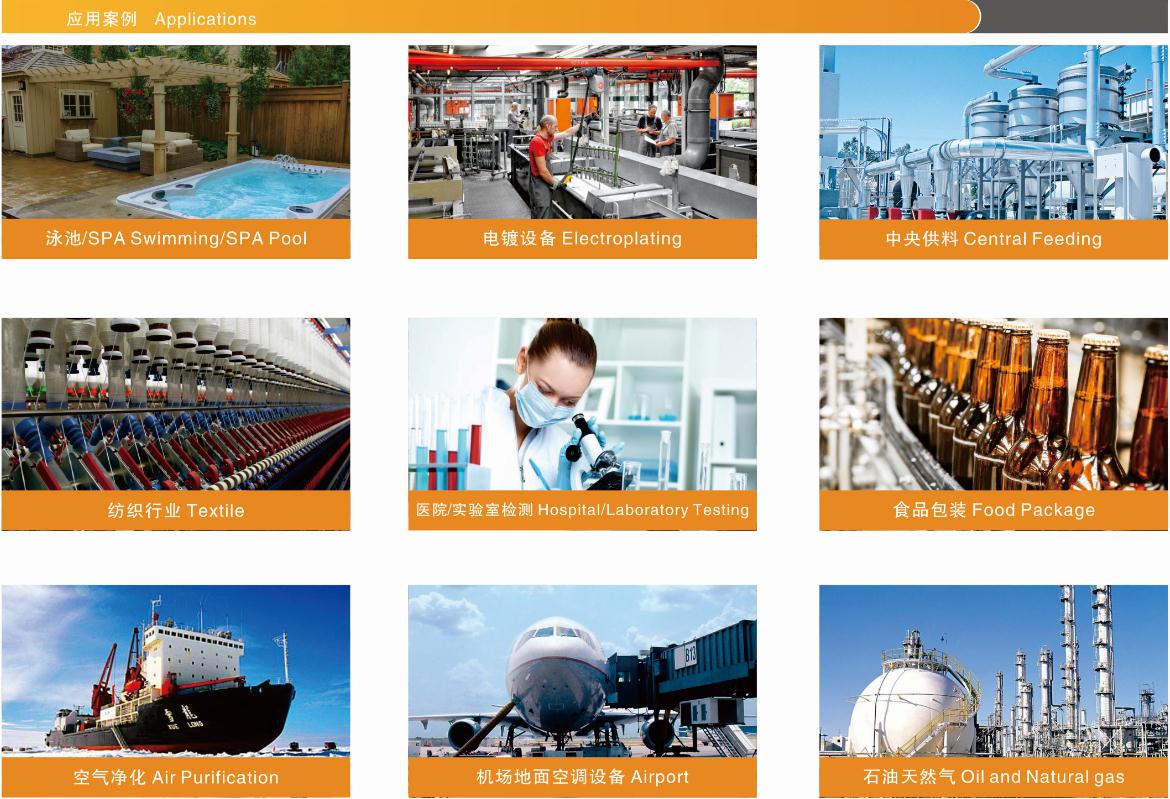 Side channel blowers are used in industry for purposes such as packaging machines, pneumatic transport and vacuum tables. They are also used for aeration in fish farms, galvanisation baths and swimming pools. They are used for cabbage peeling and tube mail systems.
And more applications:
Dairy industry
Textile industry
Automation industry
Food industry
Oil and Natural gas industry
Plastic industry
Printing industry
Paper towel machinery industry
Aerospace & Airplanes industry
University Laboratory Testing
Environmental engineering industry
Medical equipment industry
General machinery industry